Uncut Magazine's Great Lost Album: Time Fades Away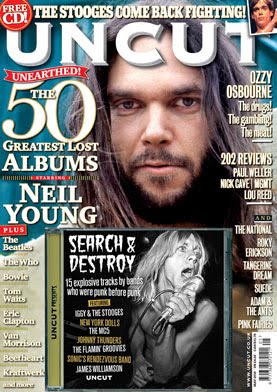 The latest issue of
Uncut Magazine
features Neil Young on the cover.
The issue's cover article is "50 GREAT LOST ALBUMS". Believe it or not, there are still official releases by The Who, Van Morrison – even The Beatles – currently out of print.
Uncut's top pick of great lost albums is Neil Young's
Time Fades Away
.
The issue also mentions
Neil Young Appreciation Society
and Thrasher's Wheat. Thanks Allan!



"It's like stashing Mona Lisa in the basement."


Petition Signature Signer #6628 by Gareth D.
As for TFA's re-release? Maybe someone should do something else to get it released? Doesn't seem like
that petition thing
is working out too well...
---