Randomly Blogged: "The Neil and I", NYA BD #7, Bill Walton, Roman Candle, Demme, Nicolas Cage



Keeps them Searching for a Home


Pam Laverdiere, dog walking co-ordinator and volunteer, w/ Spanky and Mary-Anne
Photo by JOSH GRANT-YOUNG
A Ontario, Canada animal shelter is searching for a heart of gold -- or two or more.
The Welland District Humane Society is holding "The Neil and I", the organization's third annual event to benefit the city's animal shelter, on April 15.
From
Night of Neil Young going to the dogs, and cats - Welland Tribune - Ontario, CA
by JOSH GRANT-YOUNG:

Welland and District Humane Society is holding The Neil and I, the organization's third annual event to benefit the city's shelter, on April 15.

The event at the Swing Restaurant, on Loch Ness Links' golf course, features local musician Will Rowe performing the music of Canadian folk artist Neil Young as well as his own original music.

'He likes to give back,' says shelter manager Ted Bettle, who considers Rowe a close friend to the shelter.
NYA BD Live Download #7 is now available, an unreleased solo demo of "I Ain't Got The Blues".

Lyrics for "I Ain't Got The Blues" on Purple Words on a Grey Background. Thanks Jacques-Eric!

More on previous NYA BD Live Downloads. Also, see definitive website devoted to unearthing the mysteries Easter Eggs, virtual bongs, and hidden tracks of the Neil Young Archives put together by long, long time rustie Lone Red Rider.

Thanks LRR!


A terrific interview with Jonathan Demme in The Globe and Mail "No junk in Neil's trunk" by Brad Wheeler. Be sure to read

ALL

the comments.




All American basketball star Bill Walton has always been an outspoken supporter of Neil Young's music.

Recently, while honoring college basketball player Greivis Vasquez with the Cousy Award, Walton qouted lyrics to a Neil Young song. From Bill Walton References Neil Young, Mother Theresa in Presenting Award to Greivis | Mr. Irrelevant, a D.C. Sports Blog by the Brothers Mottram by Jamie Mottram:

"And in presenting this award to Greivis, I would just like to close with a song that

Neil Young

wrote for Greivis. It's called 'Light a Candle,' and the verse goes,

'Instead of cursing the darkness, light a candle for where we're going. There's something ahead worth looking for.'

Thank you, Bob Cousy, and congratulations to Greivis Vasquez."
From The Nonprofit Quarterly | Nonprofit Newswire | Farm Aid and the Tao of Willie Nelson by Rick Cohen:

"A quick peek at Farm Aid's 990s on Guidestar.org suggests that it runs a pretty decent operation, the 990's are very clear and informative."
A very must read article What Would Neil Young Do? Walk No Hidden Paths by David VognarLiteracy Aide with the Jane Addams Hull House Association.


Someday Lounge and Bitclone are proud to present "Heart of Gold," an all-star gathering of local roots-inspired bands paying tribute to Neil Young and the enduring spirit of the Haitian people. This one-night concert takes place on April 9, 2010, with all door proceeds going to Haiti Reborn, a social-justice group currently involved in earthquake relief.

The "Heart of Gold" lineup includes

Thee Headliners
Lana Rebel and the Love Lasers
Bad Assets
Birds of War,
Miss Lonely Hearts
Hearts of Oak
No They Do
Myrrh Larsen
and more.

With each band giving their own personal interpretations to a mini-set of Neil Young songs, this will be a memorable, one-of-a-kind musical event.

"Heart of Gold" sponsors include Someday Lounge, Bitclone Design, Portland Mercury, Cherry Sprout Produce, and HOPO Screenprinting. The evening will include a special raffle, and Someday Lounge seeks additional prize donations from Portland businesses that would like to take part in this great evening of music and charity.

Haiti Reborn, part of the Quixote Center, promotes just U.S. policies, women's rights, and environmental restoration in Haiti. With a solid presence in the country already, Haiti Reborn is now playing an important role in the earthquake relief effort. They need immediate funding to deliver food and supplies and assist in long-term rebuilding projects. Haiti Reborn has a 100% rating for wise giving by the Better Business Bureau. Every dollar they receive goes directly to the aid effort.

Someday Lounge is located at 125 NW Fifth Avenue in Portland. Advance tickets for "Heart of Gold" are only $5; additional donations will be gratefully accepted at the show.

For more details, see Facebook | "HEART OF GOLD": A BENEFIT FOR HAITI EARTHQUAKE RELIEF.


Hal Willner - Tribute to Neil Young - Vancouver - February 2010 (Concert Review) by Douglas Heselgrave:

By nature, musical tributes are risky propositions.

There are several reasons for this, though the most obvious is that it often is impossible to supplant an original work. Any musician participating in a concert honoring an icon inevitably must find a way of breaking through the wall of listeners' preconceptions. On occasion, cover versions of songs — Jimi Hendrix's All along the Watchtower and Jeff Buckley's Hallelujah, for example — become revered and accepted on their own merits. However, this is the exception to the rule. The more idiosyncratic and individualized that a performer's work is, the more likely it will baffle those who attempt to interpret it. Arguably, Neil Young's output falls into this category. Though his tunes are relatively easy to play, at least from a technical perspective, very few of those who have recorded his material have succeeded in embodying its spirit.

...

Thankfully, these are pitfalls that Hal Willner, the musical director of Saturday Night Live, managed to avoid while planning the tribute that was held in Young's honor as part of the Vancouver Cultural Olympiad.

Thanks Douglas!



A cool little Neil Young reference in this track by Roman Candle WHY MODERN RADIO IS A-OK:

"He'd got a library card and he'd pierced his tongue
and a buddy in prison had turned him onto

Neil Young


and he thought that it'd be best to play some for the entire bar."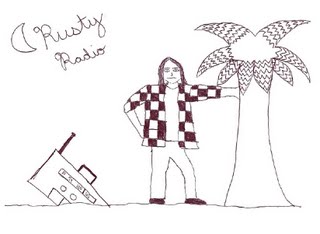 From our buddy Mike:

A friend over at Audio Candy Radio has asked me to host a radio show and I know no better subject than Neil. So every week for a 3 hour block I present folks with a time capsule of Neil. Week one focused on Greatest Hits, but since then I've featured a time era of Neil: Week 2- The Sixties, Week 3- Early 70's (up to The Ditch), and this week's episode will be the latter half of the 70's, where things get extra rusty :)


What: Rusty Radio
When: Mondays 9pm - Midnight EST
Where: http://www.audiocandyradio.com/ - you can hear by clicking "ON AIR," and for more information my page is: http://www.audiocandyradio.com/shows/rusty-radio/
Who: Hosted by yours truly, Mike O'Brien

Note: Not to be confused with the one and only, original Rust Radio. OK? Got it?


Nic Cage as Everyone: Nic Cage as Neil Young
---